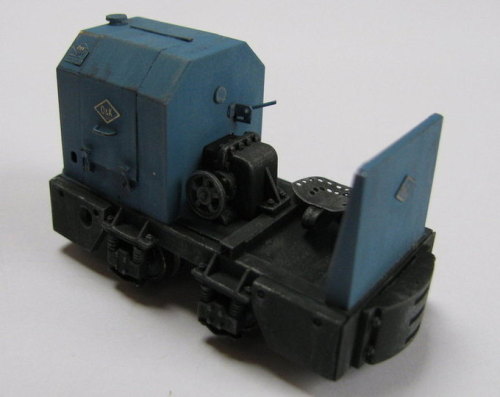 O&K M00a Diesel Locomotive
1:35 Scale 16.5mm Gauge/ Upgraded chassis including Faulhaber 1512 - 39:1 gearhead
Orenstein and Koppell M00a Diesel Locomotive, complete kit, includes etched brass components, milled brass chassis, resin castings, motor, gears, wheels and all items required to make a working model. Does not include paint, solder or adhesive.
Includes parts to make an open cab or roofed version.
This version includes a ready to run milled brass chassis and Faulhaber 1512 motor, 39:1 gearhead.