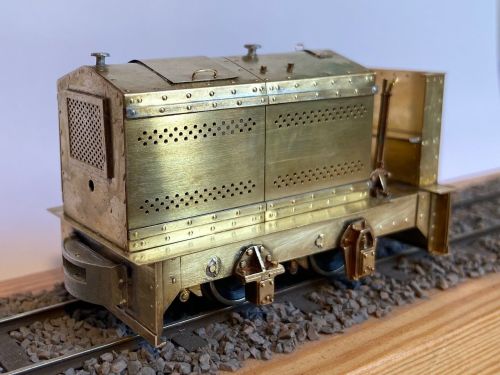 O&K H1 Petrol Locomotive
Oreinstein and Koppel H1 Petrol Locomotive kit, includes etched brass components, 3D printed brass and resin parts, white metal parts, wheels, gears, instructions and all other parts to complete other than motor. Requires soldered construction, rivet embossing tool, paint and adhesive to complete.
If care is taken, the engine bay doors can be made to slide open; a resin dummy engine is included as shown in pictures.
Due to the dificulty in obtaining Mashima motors these are now NOT included and you will need to use your own or subsitute for a suitable alternative.
Motor and figure not included.