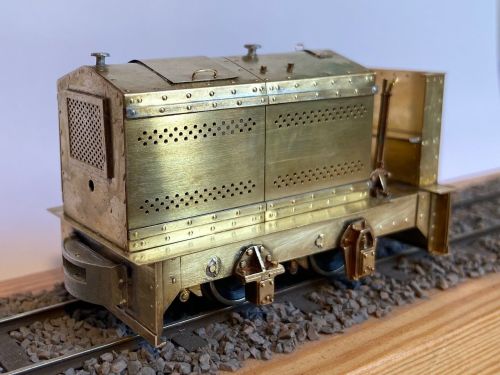 O&K H1 Petrol Locomotive
Oreinstein and Koppel H1 Petrol Locomotive kit, includes etched brass components, 3D printed brass/resin parts, white metal parts, wheels, gears, motor, instructions and all other parts to make a working model. Requires soldered construction, rivet embossing tool, paint and adhesive to complete.
If care is taken, the engine bay doors can be made to slide open; a resin dummy engine is included as shown in pictures.