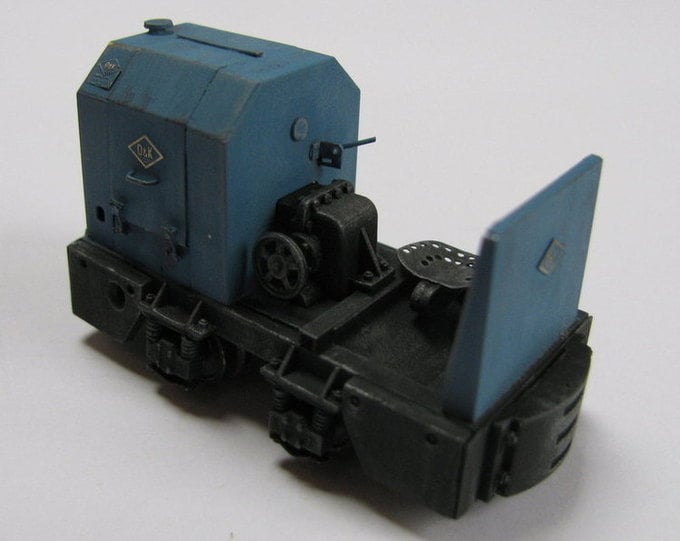 O&K M00a Diesel Locomotive
1:35 Scale 16.5mm Gauge/ Upgraded chassis including Faulhaber 1512 - 112:1 gearhead
Please Note that these kits are created to order, there will be a 3-4 week lead time untill kit is dispatched.
Orenstein and Koppell M00a Diesel Locomotive, complete kit, includes etched brass components, milled brass chassis, resin castings, motor, gears, wheels and all items required to make a working model. Does not include paint, solder or adhesive.
Includes parts to make an open cab or roofed version.
This version includes a ready to run milled brass chassis and Faulhaber 1512 motor, 112:1 gearhead.