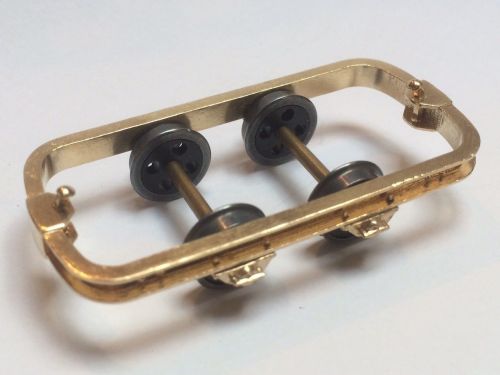 3D Printed Brass Dolberg Chassis
1:35 Scale, 16.5mm gauge
1 x 3D printed Dolberg chassis, complete with axle boxes, coupling pins, wheels and axles.
All dimensions scaled down from Original Dolberg frame as close as 3D printing will allow.
This kit is printed in brass and requires minimal skills to complete and is designed as close as possible to match our etched kits.
Can be completed with glue or solder. Small drills may be required to open up holes etc.
Also available here without wheels https://www.shapeways.com/shops/hesketh-scale-models